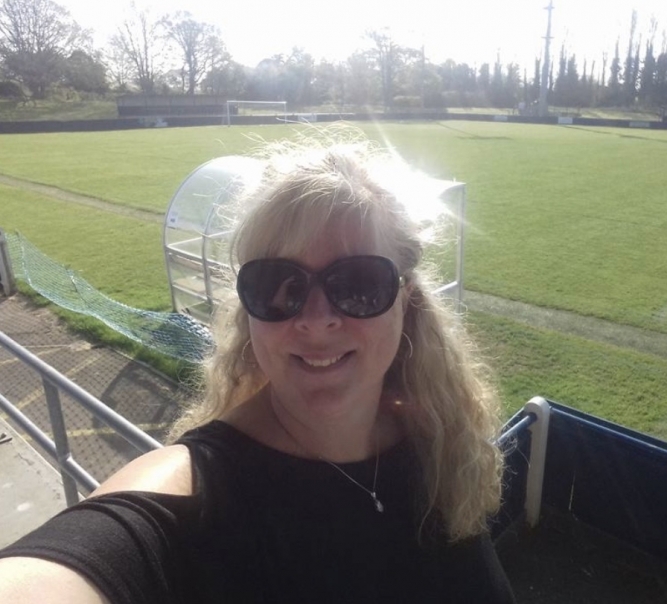 The club was deeply saddened to receive the unfathomable news of Sam Jimenez's passing last week. Sam was one of our most popular and passionate supporters, being mother to Mia, one of our finest ever players, and wife to Raf, one of the most talented coaches we ever had on our staff. Sister Izzy made up the final, beautiful piece in this wonderful team.


For many happy seasons, the fields at Pursley rang out with the match-day sounds of Mia organising on the pitch, Raf directing on the touchline, and Sam & Izzy leading the cheering from the green terraces with the multitude of friends and compatriots they made so easily. In Sam, a more popular and dedicated supporter of the club could never be found, and as a mother and wife, she was simply devoted to her family and the game that inspired them all.
In later years, Mia's talent and dedication saw her rapidly move up through the levels as she became a stalwart at the all conquering London Bees and Herts FA County sides. Mum was with her every step of the way and took huge pleasure and pride in seeing her prodigious daughter blossom.
Our thoughts will always be with Sam, but, in her daughters and the achievements they have already made, and will undoubtedly continue to make going forward, Sam's legacy is forever secure. Borehamwood 2000 pays tribute to an exceptional and very much loved lady.